Loans
Learn more about IOU Financial, who we are, details on loans and other services we provide.
IOU Financial operates an internet-based lending platform aimed at owner-operated businesses with daily sales. IOU Financial's platform accepts applications from businesses like (cafes, restaurants, retail stores, dry cleaners, medical offices, franchisees, etc.) to apply for 6, 9, 12, 15, 18 or 24 month loans that range between US$10,000 and US$600,000 and that are repaid daily, weekly, or bi-weekly over the term of the loan directly out of the business' bank account.
Our lending activities are subject to federal, state and local regulation. We must comply with applicable state laws, including state lending laws and licensing and disclosure requirements. IOU Financial is licensed and/or registered with all states in which we conduct business.
IOU Financial reserves the right to service all business loans originated through its lending platform or send them to an outside agency.
No, IOU Financial is not a merchant cash advance company. Our loans are true business loans with fixed terms and payments.
IOU Financial Offers loans from $15,000 to $1,500,000 depending on the monthly cash flow of your business, and your business risk score.
IOU Financial charges an origination fee to borrowers. The origination fee is a percentage of the loan amount and will be added to your loan amount. Your gross loan amount will include your origination fees and do NOT have to be paid upfront.
Simply put a loan guaranty fee is a charge assessed on a small business loan relative to the risk associated with it. IOU Financial loans are not insured against losses by any government agency. This loan guaranty fee is collected on all loans to offset default costs associated with our small business lending activities.
IOU Financial offers fixed interest loans. IOU Financial determines the amount of interest and adds it to the net loan amount. Each payment amount is exactly the same for the duration of the term with the exception of the last payment, which in most cases is slightly less than all other payments.
For a breakdown of the fees associated with IOU Financial's Administrative and Servicing costs, please refer to this list.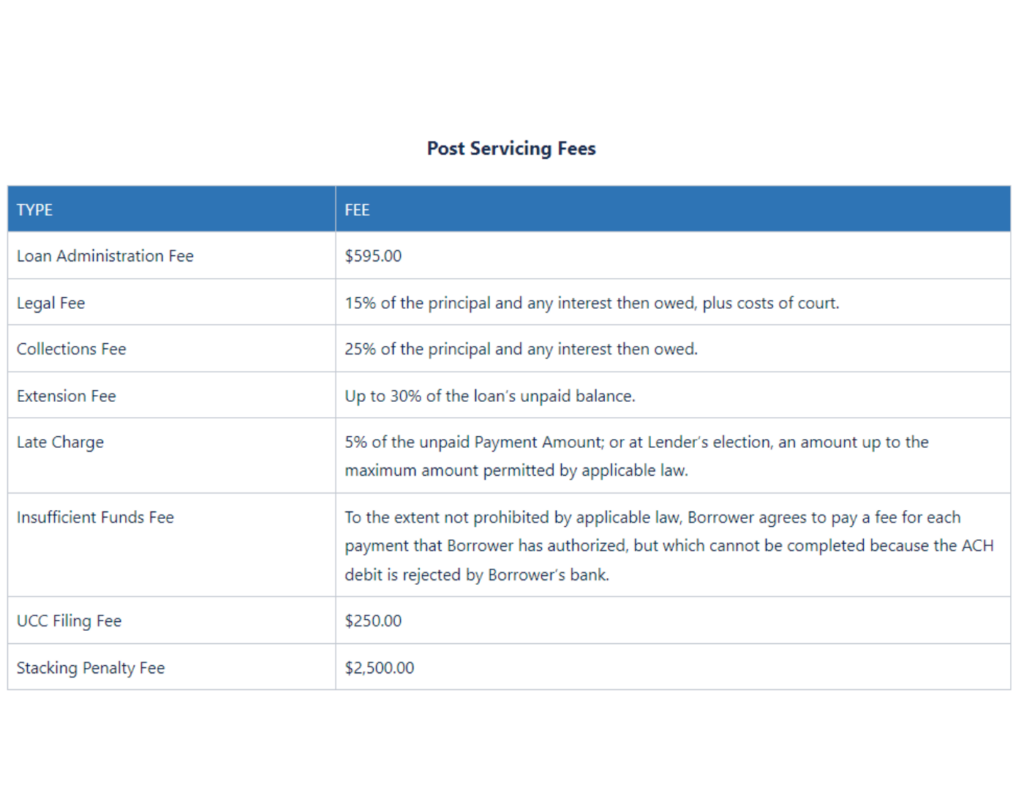 From 2008 to June 2015 IOU Financial operated as IOU Central in the United States. As of 6/1/2015 the US subsidiary took the name of its Canadian parent, IOU Financial.  IOU Financial operates offices in Montreal Canada (its Headquarters) and Atlanta, GA (Operations Center). IOU Central remains the legal business name on all lending and legal documents in the United States. IOU Financial Canada Inc. is the legal business name on all lending and legal documents in Canada.
Investor Relations
Want to know more about becoming an Investing partner with IOU Financial? Find answers to your questions here.
IOU Financial provides successful small business owners access to the capital they need to seize growth opportunities quickly. Its advanced, automated application and approval system accurately identifies business health, enabling us to make loans of up to $600,000 within a few business days, and at favorable charges, to qualifying businesses.
IOU Financial's shares are traded on the TSX Venture Exchange, under the symbol "IOU".
IOU Financial operates on a December 31 year end. It is obligated under securities laws to release its quarterly financial results within 60 days of each quarter end and its annual financial results within 120 days of the year end.
IOU Financial has six Directors: Phil Marleau, Lucas Timberlake, Evan Price, Yves Roy, Wayne Pommen, and Neil Wolfson.
1 Place Ville-Marie, Suite 1670, Montreal, Quebec H3B 2B6
Computershare
Computershare Investor Services
100 University Ave., 9th Floor, North Tower
Toronto, Ontario
M5J 2Y1 Canada
Tel: 1-800-564-6253
Fax: 1-514-982-7555
Privacy & Security
Rest easy knowing IOU has your security taken care of.
IOU Financial does not sell, rent or trade your personal information to third parties or marketing firms for their promotional purposes. We do send communications periodically to inform you of the status of transactions or events related to your use of the IOU Financial web site.
More information as it pertains to personal information we collect and the use of personal information is defined in our Privacy Policy.
IOU Financial goes through great lengths to make sure your information is secure. Here's how:
128-bit secure sockets layer (SSL) Technology:
To access your account you must use a browser that supports 128-bit encryption. This is one of the best commercial methods available.
Screen name and password:
Your screen name and password are unique to your account. You should change your password regularly. No one at IOU Financial will ever ask you for your password in order to service your account.
Firewalls:
The computers that run our site are protected by firewalls that prevent unauthorized access to the network.
Session Timeouts:
Your IOU Financial session will automatically end if you don't perform any transactions for 15 minutes. To resume your session, you will need to sign in again with your username and password.
SMS Verification:
For extra security – you can enter your mobile number in the "Account Profile" Security section – for a text mobile PIN verification each time you log in – Text rates apply and IOU Financial is not responsible for your Texting charges.
We verify and validate identity by matching a multitude of database information including but not limited to: Credit rating agency databases, SOS databases, Banking institution databases, social media databases and the US Department of Treasury OFAC lists. Prior to closing we record a closing call and walk the owner through an out of wallet identification validation process.
If IOU Financial suspects that there is a loan with a borrower who has committed identity theft, we will work with law enforcement authorities to track down and prosecute these identity thieves. We have worked with State Postal Inspectors, Local Police and the White Color Crime Division of the FBI to help prosecute fraudsters and identify thieves.